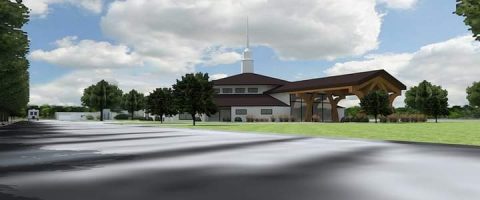 Fresno Westside Seventh-Day Adventist Church, under the leadership of Pastor Alonzo S. Wagner, III, has identified five expressed areas of concern. The following five initiatives are the focal points of ministry at Fresno Westside. Through intentionality and the guidance of the Holy Spirit these five identified areas will grow like never before.
Prayer Ministry:
Prayer is the lifeline of effective holy spirit-filled ministry. Prayer moves the heart of God according to His will, which then provokes supernatural results that otherwise would not be possible. As we focus on growing our prayer ministry, let's expect to see God move at Fresno Westside like never before.
Sabbath School:
The study of God's word provides a wonderful opportunity for the body of Christ to grow exponentially in wisdom, spiritual discernment and in the characteristics of Christ. The Holy Bible is the only book on earth that has the power to transform the lives of men. Many books offer advice, but only the word of God offers life. Fresno Westside will experience sound doctrine and learn how to utilize the sword of the Spirit through the studying of God's word during Sabbath School.
Youth:
Youth growth and retention is of great importance at Fresno Westside. Our youth is the church of tomorrow. What we do to teach and reach them today influences the number of quality leaders that will be present in the church tomorrow.
Evangelism and Outreach:
The great commission is to spread the gospel to all nations. Without evangelism and outreach the work of Christ cannot be complete for He is the Shepherd that leaves the 99 for the one sheep. As followers of Christ, this too must be our mentality. At Fresno Westside this area of ministry is not dependent upon just a select few, but is the responsibility of every member.
Reclamation Ministry:
Every inactive member of Fresno Westside has been on our mind and heart. Through this initiative, the church hopes to reclaim those members and reintegrate them in the body of Christ for the glory of God.